Shuttle Launch

April, 2011

My friend Jerry and I had the opportunity to watch the second-to-last Space Shuttle launch, as well as get a behind-the-scenes tour of the shuttle facilities.
Here's a shot of Endeavour on the pad ready to be launched the following day, taken during our tour around the Cape: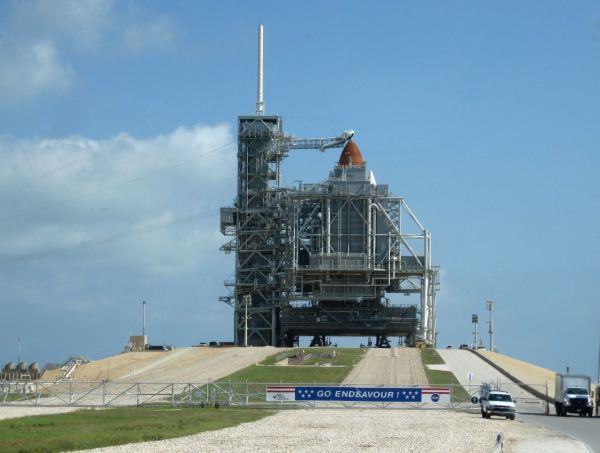 Besides the launch pad visit, we also got a tour of the main engine servicing facility and a stop at the Vehicle Assembly Building and Shuttle Landing Facility. We had a few hours to roam around the visitor center as well as the Saturn V center.
We were fortunate enough to share this experience with the United Technologies/Rocketdyne team responsible for designing and maintaining the shuttle main engines. Another person who joined us for the visit and a few meals was a shuttle astronaut:
We were brought to the Banana Creek viewing site - where the astronauts' families view the launches. We had an unobstructed view of the shuttle about 3.8 miles away. Even Obama came to town to watch the launch - we saw his helicopter caravan on the way in.
Unfortunately, the launch was scrubbed due to a technical malfunction! Sigh. It was successfully launched a couple weeks later, on 5/16/2011.
Last modified: 05/11/2012