Florida - June, 2003

Chris and I visited Florida this June. Work took him there for a few days and we decided to spend an extra week or so traveling up and down Florida.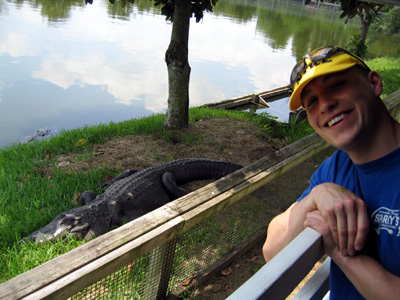 Chris at Gatorland
We started in Orlando and visited the Epcot Center at Disneyworld as well as Gatorland and Universal Studios. Unfortunately, we didn't have time to stop by the Tupperware World Headquarters which was next to Gatorland! Darn, maybe next time.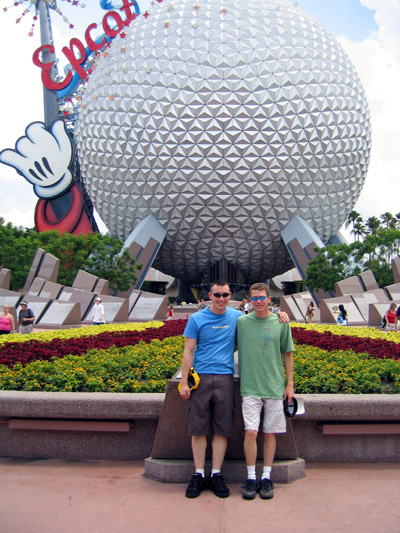 At EPCOT
After Orlando, we headed down to Palm City to visit my mom and then to Palm Beach to visit a friend. After a night's stay in South Beach, Miami, we started making our way down the Florida Keys with the idea of doing some diving. Unfortunately, high winds and rough seas prevented that, so we rearranged our schedule and headed for Key West.
Key West was a lot of fun. We stayed with friends Rick and Susan and had a blast. Finally the weather cleared and we were able to do some diving!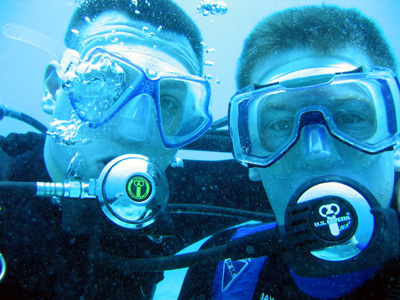 Chris and Jim diving at Looe Key
We did two boat dives at Looe Key and another two boat dives off Key West. On the way back to Orlando, we did another two boat dives off Palm Beach. The visibility, at around 40 - 50 feet, was not nearly as good as usual but the dives were fun anyway.
Last modified: 05/11/2012