Sydney, Australia - August, 2000
Jason and I visited Sydney for two weeks of vacation. It was great fun: we traveled all over the city exploring various areas.
We stayed at the Sydney Marriott, downtown overlooking Hyde Park and just off Oxford Street. Oxford Street has a bunch of restaurants, bars, nightclubs, bookshops, etc. George Street, another busy shopping and entertainment area was just two blocks away.
Sydney has a very effective public transportation system composed of buses, ferries and subways. The equivalent of Grand Central Station is the Circular Quay, which has the Opera House on one side and The Rocks on the other.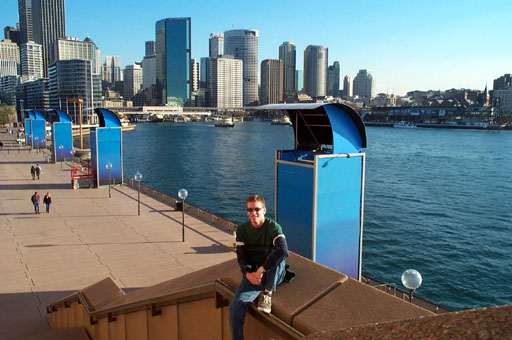 Another fun place in Sydney is Darling Harbour (below). It's a part of Sydney Harbour ringed by nice restaurants, shops, hotels and bars with a wide walkway around the water. It's especially nice at night when it's all lit up.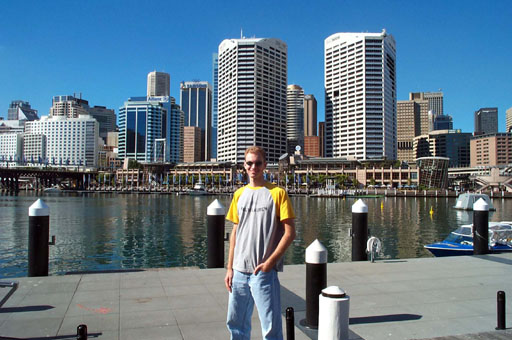 We were in Sydney just a few weeks before the 2000 Olympics started. We took a ferry to Olympic Park and toured around.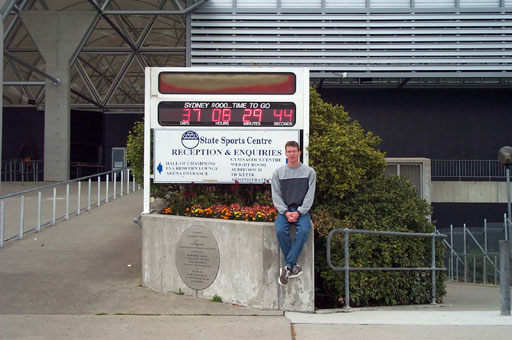 Fox Studios has a big movie studio in Sydney, and as you can see below, it's where Star Wars Episode II was being filmed.
We also spent an afternoon at the Taronga Zoo and visited various other parts of the city like Bondi Beach, Manly, South Head.
One of the highlights of the trip was meeting Arda and Lee, who took us to two excellent restaurants, Lillipilli and the Amp Tower. Lillipilli specialized in authentic Australian and aboriginal food such as crocodile, grubs, emu, lamb, ostrich, kangaroo, wallaby, and others. The Amp Tower restaurant was a rotating restaurant 890 feet high which has excellent food and an awesome view of the Sydney skyline.
Last modified: 05/11/2012