Belize Underwater

These pictures were taken by Jerry Grubb using a Reefmaster film camera.


The shell of this crab was about 6 inches across...



A Green Moray eel:



A Spiny Lobster lying in wait inside a sponge coral. The lobsters knew they were in a protected marine park and safe from divers, so they would taunt us with such displays of bravado...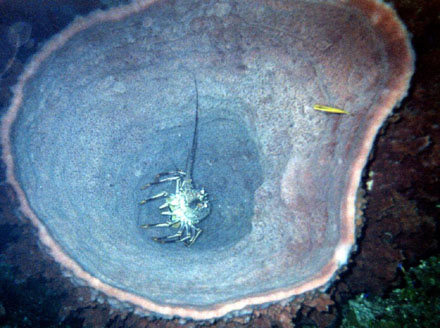 Here's a shot of a moray eel eating a surgeonfish. This was on a night dive. I watched the moray stalk the fish and strike it and motioned Jerry over to capture it on film. Very cool.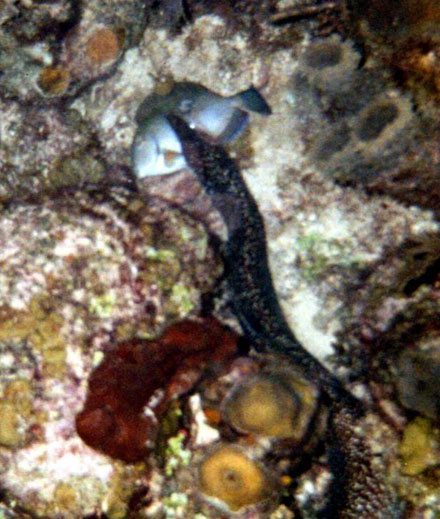 This nurse shark was also photographed on a night dive.



A sea turtle swimming by for a visit.